At the present, WhatsApp is testing a group of new features for its chat app, beta versions of the software have revealed. Among a large number of updates, there is an option to continuously record the location of contacts. The pre-releases also contain a feature that allows the folks to report the problems and contact the company's support team with the help of mobile phone. The new location tracker appears to function similarly to the app available on Apple iPhones since six years back. In the interest of privacy, before sharing one's whereabouts, the app requires a person's permission.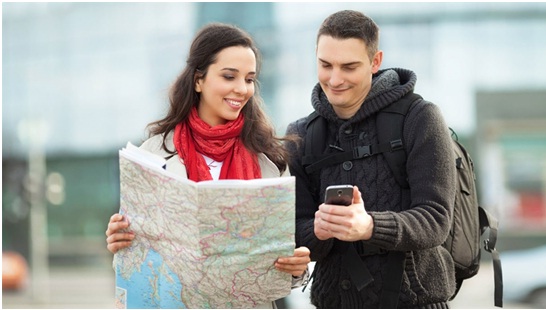 In recent, the Facebook is also testing live location tracking in its WhatsApp messaging app. The consumers can select to have their live location turned on and visible by their app contact for a certain period of time and there is an option to turn on the tracking. The tracking feature is turned off by default and is being tested in both the Android and iOS versions of the app.  Having access to exact live location data could be valuable for a group of folks trying to connect, and it gives folks a free version where locator services are available. The timing of the beta test is a curious one because Facebook recently ended location sharing option through the nearby friends feature on the main platform, scaling that back to approximate distances.
WhatsApp, which has more than one billion users, it would begin sharing user data with Facebook and start offering messages from brands for the first time. The new location tracking service could conceivably be used to enable enterprises to target nearby customers or even for a check-in service. Sensitivity around precise personal data such as exact location tracking can be a privacy issue, but with the help of feature enabled opt-in option gives the user control over how long they are sending their location to friends, family members and colleagues.
Also Read: Encrypted Messages are No More Secretive
Apple's iMessage has a similar feature, but with less control over how long it is enabled with one hour, through one day or indefinitely the only options. WhatsApp is also testing additional upgrades including the ability to delete and edit the unread messages; the ability to reply to user's statuses; and the ability to report bugs and issues to the WhatsApp support team. Now with video calling feature intact, there is a feature that WhatsApp lacks and that is real-time location sharing feature. In Beta version also, WhatsApp real-time location sharing feature was viewed. This suggests that WhatsApp is looking to expand in the same direction.  Facebook may be distancing itself from the location-sharing between friends in its own app, but Facebook-owned WhatsApp appears to move in this direction.
Messenger Nearby?
Facebook is testing a new feature within nearby friend's folks to send their friends a helping hand emoji to say hello and meet up. Recently, it has turned an exact location sharing feature in Messenger into a map of folk's movements. The Messenger could deliver a gathering feature at the scale the dedicated app's achievement. The social networks are often accused making us more isolated behind our screens.
Implementation of location sharing app:
The implementation of location sharing app is designed in such a manner that would limit the user's privacy concern over the matter. It appears the option is switched off by the default, as it should be, and WhatsApp users are able to control how long the sharing continues. As everyone knows Location sharing is already available on iMessage, but the option varies. One can share for an hour, through the end of the day, or indefinitely. While not all the beta features are fired to the public, the fact that location sharing is in testing across all platforms is a good symptom that WhatsApp is moving forward with the setting. WhatsApp move is conspicuous given the increased privacy concerns around the messenger. The company made a design decision regarding security keys that are more of a trade off or vulnerability. It does not offer a backdoor to the governments. WhatsApp exclaimed that it would fight any government request to create a backdoor.
What the folks can do with the help of Real-Time location:
The folks can turn on the app and then go for the live option. A selected few friends can be able to see where they are. But they can do so for only a specific amount of time. The folks can also preselect the amount of time for which their friends and family can track them. The Beta version of the app allows them to select the time duration like one or two or five-minute duration. So they can broadcast the location of a maximum of five minutes in the beta version.  The Enabled Indefinitely option helps the selected people to always locate wherever they are.
Whether the real-time sharing location is useful or not?
This feature will definitely increase safety as the folks can keep track of their loved ones. If a youngster or a family member resides outside and we are worried about their safety, we can keep track of their whereabouts always using this feature. Several people, especially females living alone, would find this feature useful. There is no any new invention, iMessage already has this feature but it is only for the iOS. WhatsApp is current testing this feature on Windows, iOS and Android platforms. Without any queries, WhatsApp cared about the folks in creating the WhatsApp real-time sharing location. It gives an anticipated time so that the forgetful people do not keep sharing their location to the world indefinitely. WhatsApp will need to be careful with this feature as it could involve a lot of privacy violations.
Better Storage measurements:
Most of the group chats are hoarding the most space in our phones. So we can proceed to delete the contents of the group to make a private space on our phones. In its traditional days, one had to go through a lot of hassle to delete the contents, and now one can delete them from the Storage Usage itself. The user can go the Settings option, the select data and Storage Usage and the delete the individual GIF's, videos or audio filed from the mobile phones.
WhatsApp has increased the limit to share files. This feature is too tried to be executed on its Beta version nowadays. In its traditional days the limit was capped at ten now it is thirty. The feature is still getting tested for the Android version. It has already arrived for the iPhone users.
iPhone Users can now Queue Messages:
One of the major reasons we didn't download the app because we couldn't send a message and trust WhatsApp to queue it. It was worse because this feature was already available to the Android users making it inconvenient for us to receive a message but unable to send it. Now we can send a message even when we don't have connectivity. WhatsApp will queue it to send it whenever it gets the data connection. This is a significant upgrade that will attract a lot of iPhone users to the messaging system. One can also soon delete or delete a message after sending them.
Anand Rajendran is CEO and Co-Founder of Zoplay, best PHP scripts Development Company located in India. Zoplay is a part of Casperon Technologies a leading social and mobile development company which is developing, leading innovative and collaborative software development teams to deliver major software applications like SCIMBO Whatsapp Clone Script. I'm a Tech geek; Digital marketing expert, Entrepreneur, and Atheist who loves to write everything about PHP Scripts and mobile application development.
148 Total Views
1 Views Today