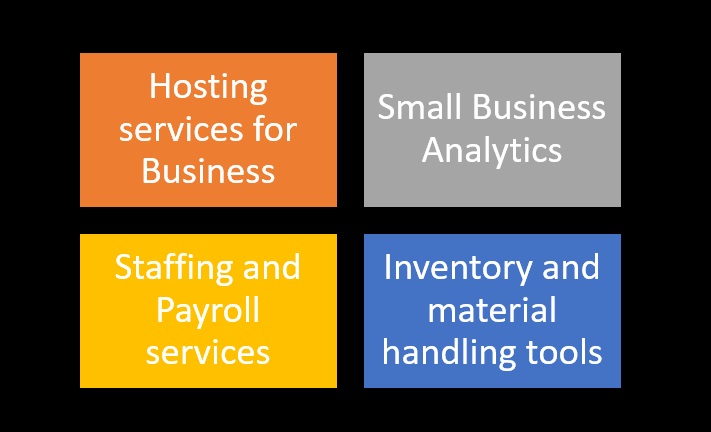 Entrepreneurs who are looking to jump-start a new business idea often face a lot of the same challenges and obstacles that they always have. However, with today's new advances in business technology, they also have some new and interesting resources for assisting with the task of setting up and promoting a brand-new company.
Some of these can mean the difference between vibrant success and a struggling enterprise that has a hard time getting visibility, market share and a growing customer base. A lot of new tech tools help to attract customers and to design a business plan that works in a fast-paced, high-tech world.
Hosted Services for Business
One thing that a business can do is set up a variety of hosted services like web project maintenance, data storage, or even industry-specific software. Using hosted services means that businesses can utilize these items for monthly delivery fees, rather than investing a lot of money in IT up front. Along with lowering costs, hosted services can also mean better security, better scalability, and other major benefits for a smaller business.
Small Business Analytics
Product engineering services company can also help today's small businesses establish how they perform in a market, where their customers are coming from, or how to capitalize on their strengths. Big data is coming to small business in a major way, and more "mom and pop" shops are building data analytics into their business plans to help them make the tough decisions that come along with small business leadership.
Staffing and Payroll Services
New staffing and payroll services also make hiring easier and lighten the load of a local HR department in overseeing the payroll for existing workers. Today's more intelligent service models mean that businesses can handle change better, and keep track of work hours or other human resources metrics through partially automated platforms that require less labor-intensive paperwork at a local office.
Inventory and Materials Handling Tools
For any business dealing with a physical set of products, new tech resources for supply chain handling and inventory control can also help. A diverse set of programs can take a birds-eye view of how materials are sourced and whether inventory needs to be scaled up or scaled down. This can help reduce the costs involved in maintaining storage space and make a business more efficient for the future.
These are just some of the new tech services that assist business owners each day as they consider how to make business processes faster, better, and more intelligent. Today's businesses are doing much more than just selling; they're using their resources to compete in markets where having the IT resources is a big advantage. Think about adding some of these effective extras to your business plan, whether it's for animal traps or any other kind of commercial or entrepreneurial goal.
Also check out our blog for product engineering services