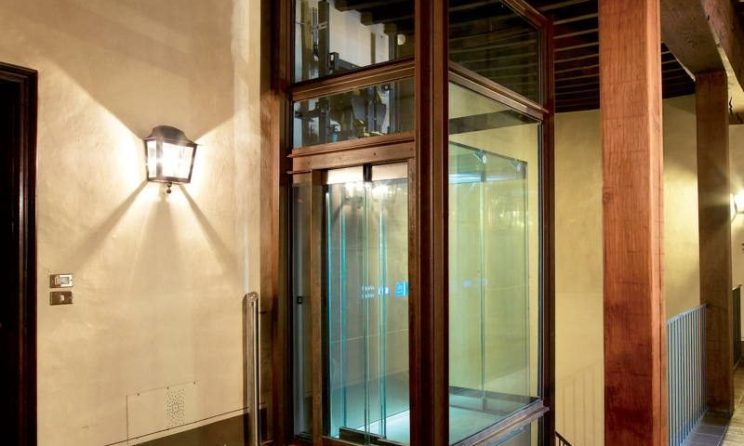 Since 1990 elevator traction machine exporters have become famous for their work in the market. According to the law, it requires at least two or three-story buildings to be suitable with the elevators. Therefore, it makes it more convenient for people having disabilities to reach multiple floors easily.
Elevator:
An elevator is a platform that could be either closed or open and is utilized for lowering or lifting both goods and people to lower and upper floors. In earlier days, it was not compulsory to have elevators in the story buildings. As a result, some real estate investors avoid installing them because the elevators are expensive to maintain and install.
Types of the Elevator:
In earlier days, elevator traction systems produced elevators that needed to be managed through a centralized machine room. However, some elevators don't require machine room in recent times because they possess an inbuilt safety mechanism.
Below, the four types of elevators, hydraulic, traction, machine room-less, and vacuum elevators are discussed briefly.
Gearless and geared traction elevator:
Gearless and geared traction elevators can be divided into three distinct categories.
The elevator consist of a rope that passes over a wheel joined to an electric motor place on top of the shaft. The primary function of the ropes is to lower and raise the elevator car. It can be utilized for both high and mid-rise applications and can move faster than hydraulic elevators. Like every other elevator type, this system uses a counterweight, which terminates the weight of the passengers and the car. As a reason, the electric motor has a smooth job moving the elevator load.
Geared traction elevator: The geared traction elevator is constructed of an electric motor with a gearbox joined to it. The primary function of the gears is to energize the wheel that moves the ropes. This kind of elevator can go up to the speed of 500 ft per minute. However, the max distance it can travel is 250 ft.
Gearless traction elevator:
Gearless traction elevators do not possess gear for speed regulation. It explains why they can travel as fast as 2000 ft per minute and travel at a max speed of 2000 ft. Therefore, it is an ultimate option for skyscrapers.
Hydraulic Elevator:
A bottom-placed piston typically provides hydraulic elevator support. The aim is to move the elevator car up while an electric motor compels hydraulic fluid down the piston. When it is already time for the elevator to come down and from the piston, the valve releases the hydraulic fluid. This kind of elevator is mainly opted for by the 2 to 8 story buildings and can only travel further at a max speed of 200 ft per minute. Following are the other types of hydraulic elevators.
Roped hydraulic elevator:
This type applies both pistons and a rope to improve the movement of the elevator car. The max distance it can travel is up to 60 feet.
Conventional hydraulic elevator:
Built with an elevator pit, it proceeds with a sheave that extends below the pit floor. As the elevator starts to drop, the pit upholds a retracting piston. In some constructions, c conventional hydraulic elevator needs a shallow hole beneath the pit that allows a disintegrating telescoping piston when the elevator drops. The approximate distance it can travel up to is 60 feet.
Hole-less hydraulic elevator:
The hole-less hydraulic elevator is identical to the conventional one, but it does not need a sheave or hole fixed below the pit. Instead, it has telescoping pistons at the bottom of the pit. These pistons enable the Elevator car to travel up to 50 feet. There is also a design with non-telescoping pistons, which can help up to 20 ft to travel. The important reason hydraulic elevators are famous is that they are less expensive to arrange and have comparatively lower maintenance costs than any other elevators.
Though hydraulic elevators use more energy because they utilize an electric motor that operates against gravity, you should typically inspect the hydraulic fluids because a minor leak could quickly lead to an environmental hazard or destructive event.
Machine Room Less (MRL) elevator:
Most elevators are constructed with a machine room placed above the elevator shaft. This kind of elevator has a machine suitable in the override space, and it can only be retrieved through the top of the elevator car whenever maintenance is required. This type of elevator can only travel a distance of 250 ft with speeds of up to 500 ft per minute. Machine roomless are acquiring popularity with mid-rise buildings because they preserve energy and claim less room during manufacturing.
Vaccum home elevator (Air-driven):
This elevator was introduced to the elevator community in the year 2005. Typically vacuum elevators do not use any pulley or cable system to work. Instead, this vacuum home elevator works based on the natural laws of physics. This lift system is a tube in a sealed vacuum manufactured with aluminum and polycarbonate materials. Therefore, the air above and beneath the elevator car is what smooths up the movement.
When you press the bottom, the system lowers pressure on top of the tube, compelling the air pressure below to move the tube upwards. However, the contrary happens as you move down; the pressure below is reduced, driving the elevator to go down.
How to select an optimal elevator that perfectly goes with your needs:
Elevators can be worth investment, so it is crucial to consider all the vital factors when concluding which one is ideal for you. For example, installing a giant MRL elevator in a mid-sized building is not an appropriate option. So, the initial thing to do is assess the building and regulate what you need an elevator for. Then, it will make it convenient for you to make a decision.
Conclusion:
Before you contact any elevator exporters and decide to install an elevator in your multi-story building, you must understand the building's dynamics, whether it is a commercial or residential building. You must also incur the cost you have to make because it is an expensive investment. Further, you may make a wise decision.