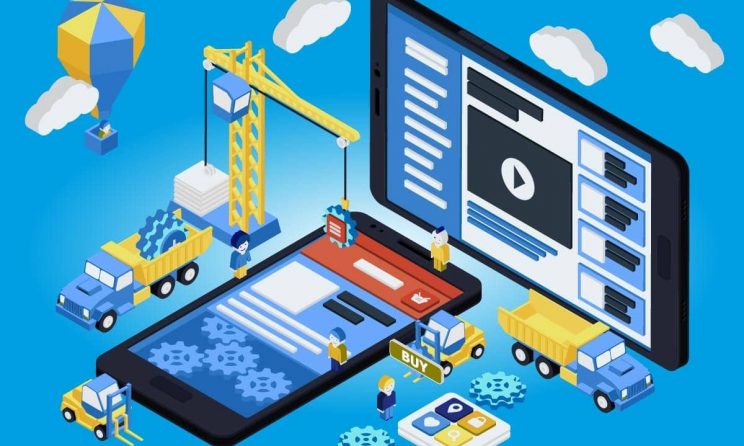 Convenience is the key to great life. We as human beings have the urge to receive everything quick and dislike waiting for long hours to receive something.
Thus, technology has spread its wings today and created technological innovations like the mobile apps, Netsuite Development services in general, and the on-demand mobile apps, in particular, that has made it possible for human beings all over the world to get a quick delivery of their desired goods as well as services.
Also these apps, or the on-demand app development services have gone on to create a huge wave in the IT market, on a whole and have helped the industry automate and streamline its daily activities and make enormous profits during the process.
So, the question that arises is, what do you mean by custom mobile app development, after all?
Custom Mobile App Development – Definition
Custom mobile app development in simple terms is defined as the process of developing and creating customized mobile apps by the mobile app development company so that the same can be availed of the business, on a whole, to provide delivery of goods or services to the customers, and earn a handsome amount of profit along the way.
So, the next question is that, is this process helpful for the business (on-demand business)? The answer to this question is yes.
Since today around 70 percent of people all over the world function through the medium of a mobile app and they have an altogether busy as well as hectic lifestyle, it is important thus, to follow processes that can overall assist the customer at large to get a quick delivery of their demands and help the business at large to make huge profits and reduce the overall work hours by automating the entire operations.
So, who are the businesses that have benefited through custom mobile app development?  Well to answer this question, we have listed the same for you below.
On-Demand Businesses Benefited through Custom Mobile App Development
Hospitality
Health & Fitness
Transportation
Online Marketplace
So, what are the advantages of the custom mobile apps that have led to businesses choosing custom mobile app development for on-demand business?
Below mentioned are the advantages explained in detail.
Why Custom-Mobile App Development for On-Demand Business
Assists in increasing the overall efficiency and satisfaction of the employees by decreasing and reducing an average of 7.5 working hours for them
Ensures and assures the security and scalability of the business by encrypting data for the on-demand business through the solution itself
Provides access to unlimited opportunities to the business as today over 70 percent of people living all over the world operate through a mobile app and the best way to stay in sync with the present trends of business is to adopt solutions that can help increase the potential of your business, on a whole.
Thus, through all these advantages, it becomes clear that custom mobile app development for on-demand business is a must if you wish to stay ahead in the world of business and want to discard yourself from being known as following traditional ways of doing business, on a whole.
Anurag Rathod is an Editor of Appclonescript.com, who is passionate for app-based startup solutions and on demand business ideas. He believes in spreading tech trends. He is an avid reader and loves thinking out of the box to promote new technologies.