The full form of AWS is amazon web services. It is a branch of Amazon Company that falls under IT service Management Company. The CEO of the company is Adam Selipsky. Its headquarters is at Seattle, in Washington, of United States. Whether you're looking for compute power, database storage, content delivery, or other functionality, AWS has the services to help you build sophisticated applications with increased flexibility, scalability and reliability.
Services of AWS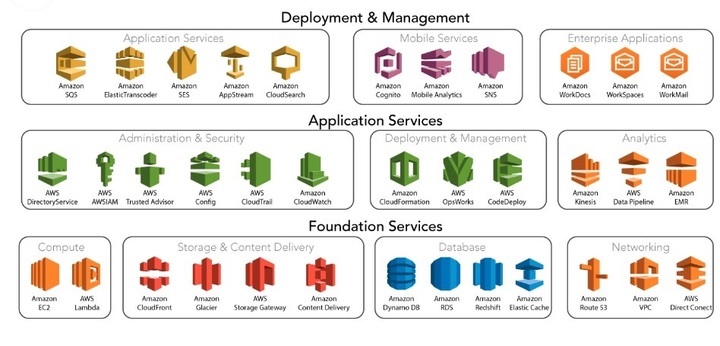 The services of AWS Company is broadly classified into 2 categories
For Builders: – Developers can easily launch their application using step by step tutorial of AWS. They also get to know about the news, latest updates from the users near you.
For Decision makers: – Using this service of AWS we can optimize business value and reinvest with data to unlock growth opportunity.
Amazon web services provide different services for deployment and management, application services and foundation services. The deployment and aws managed services include application services, mobile services and enterprise applications. The application services are further classified into Amazon SQS, Amazon elastic transcoder, Amazon SES, amazon appstream, and amazon cloud search. The mobile service in AWS is provided by AWS cognito, Amazon mobile analytics, and amazon SMS. The enterprise applications services if offered by Amazon work docs, amazon workspace and Amazon work mail.
The foundation services are broadly classified into compute, storage and content delivery, database and networking. The computation is done using Amazon Ec2 and Amazon Lamda. The storage and content delivery can be managed using Amazon cloud front, Amazon glacier, Amazon storage gateway, Amazon content delivery.
The database is managed using Amazon dynamic DB, Amazon RDS, Amazon Redshift, and Amazon elastic cache. The networking is managed using Amazon Route R3, Amazon VPC, and AWS direct connect.
Besides this they also provide AWS Consulting Services, AWS Architecture Services, AWS Migration Services, AWS Managed Services, AWS Cloud Data Management & Analytics Services, and AWS Cloud Automation Solutions.
Benefits of using Amazon web services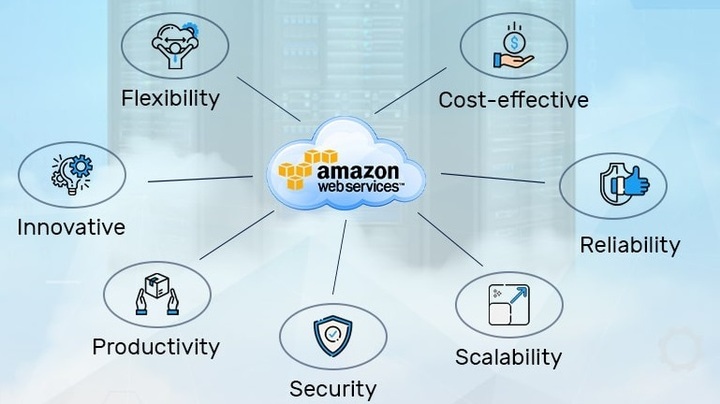 Cost effective: – We need to pay for whatever we use hence it is cost effective. We do not have to pay for the services which will be offered later.
Reliability: – AWS services are reliable and trustworthy as it supports excellent backup and restoration of data.
Scalability: – The scalability of the company that uses AWS services can be done effectively with ease.
Security: – AWS cloud services is the best platform to host application as it is secured from any types of cyber threats.
Productivity: – The application that uses AWS services has high performance and runs fast. They have excellent response which increases the productivity at work.
Flexibility: – The developers and decision makers have flexibility as AWS gives wide range of service and application that can be beneficial for their business.
Conclusion: Amazon web services are the best way to enhance and grow your business online. It provides wide range of services for deployment and management, tools to build applications for developers and cloud services for hosting the services online. Speak with the representatives for aws consulting services now.