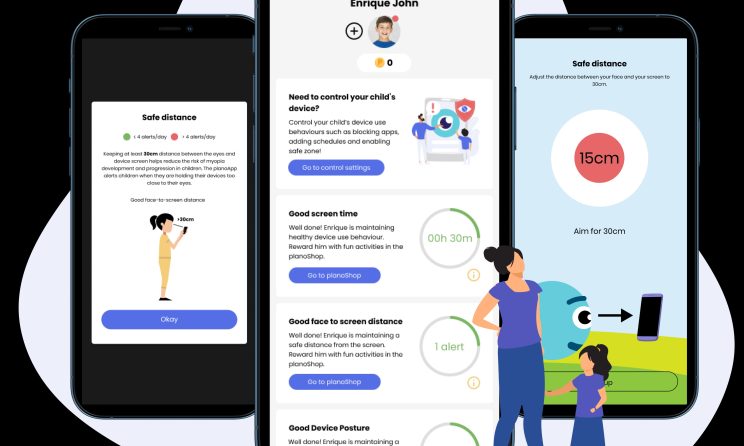 Parents want to ensure that kids use the Internet and their digital devices safely. You may have heard of parental control apps and wonder if they're right for your family.
This article will introduce you to parental control apps and walk you through how they work. We'll also share some tips on using them effectively and discuss the pros and cons of using parental control apps.
By the end, you'll better understand whether parental control apps are right for you and your family and know what to look for when choosing one.
What Are Parental Control Apps
So, what are parental control apps? In a nutshell, they're tools that allow parents to monitor and restrict their children's digital activity. This can include regulating which websites they can visit, how much time they spend on their devices, and which apps they can use.
Some parental control apps also allow parents to set up filters so their children can only see age-appropriate content. And others let parents block specific people or groups from contacting their children.
Features of a Good Parental Control App
A good parental control app should be able to monitor all messaging and social media apps (including WhatsApp, Snapchat, and Instagram, and provide detailed reports of what your child has been doing on the device. It should also have features that allow you to block inappropriate content, set time limits for device use, and even pause the internet connection when necessary to control screen time.
It's important to know that if you have Apple devices in your household (such as iPhones or iPads), you may need an app specifically designed for OS devices. TheOneSpy is an example of a good parental controls app for iPhone & android devices.
Setting Effective Screen Time Limits With a Parental Control App
When using a parental control app, one of your main goals is limiting your kids' screen time. After all, it's important to make sure they're prioritizing their studies and other activities over playing video games or browsing social media.
Thankfully, this is easy with a parental control app. You'll be able to set individual limits for each device, such as how long they can use it and when they can use it. You can also limit the type of content they can access. For example, TheOneSpy allows you to block specific apps or websites you don't want your kids to access. If you feel like their usage isn't safe for them, you can instantly block whatever activity is happening.