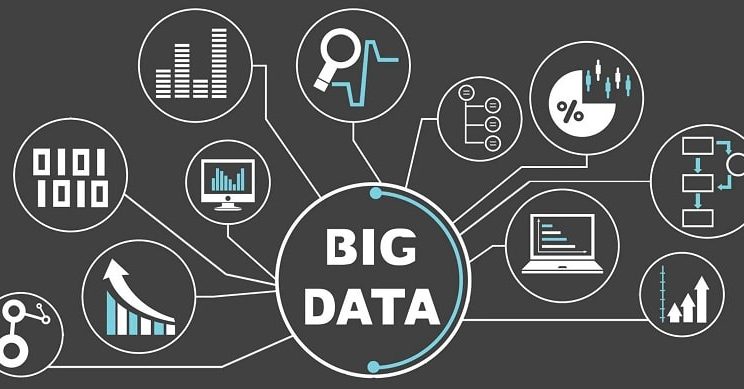 Are you looking for Big Data Analytics Companies in India? Find the best Big Data Analytics Companies in India to provide Big Data Solutions.
The amount of data individuals produce is increasing dramatically as the Internet grows. Data is a vital asset for businesses.
Every sector, from healthcare to finance and manufacturing to retail and manufacturing, has recognized the importance of data-driven business decisions. As data is used to inform decisions, the demand for data science increases. India has been a key market for data science and analytics products for decades.
You may recall that the Indian e-commerce market brought about a major shift in data science markets. Data science also offers the ability to detect and prevent fraud and risk. Analytics companies specializing in Big Data are skilled at identifying and mitigating risky data.
Top 12 Leading Big Data Analytics Companies India
Every business does not have the resources to hire a data scientist. They look for big data analytics companies to provide all data-related services. We have compiled a list of Indian companies from Bangalore, Mumbai, and Ahmedabad.
Aegis Infoways offers big data analytics using the expertise and resources of large data analytics specialists. Aegis Infoways is a top big data analytics company that provides accurate big data analytics solutions. Their experts have developed a solution to analyze and reveal big data insights. Aegis Infoways assists companies in increasing productivity and exploring all data behavior to help them manage their plans.
Aegis Softwaers provides Data analytics services company. It gives you to find a perfect solution for your business and organization. They help to create data and collect information from various sources like customer records, website traffic analytics, and social engagement for your business. They produce high-quality results and guide you to make a good decision for your business.
HData Systems develops custom data analysis tools to analyze big data and turn it into useful information for your business. Then, we convert unstructured and structured data into tangible metrics to help you find the best for your company. HData Systems analysts can visualize the results and make them understandable to non-technical users. HData Systems, a Data Science company, based in India, helps companies improve their productivity and performance through analytical approaches.
Hyperlink InfoSystem is a trusted provider of data science services. They can help organizations plan and implement big data programs. Their experienced team of data scientists and analysts has the infrastructure and tools to help you harness the power and solve your data problems. They will transform your data into powerful dashboards and visualizations using big data analytics services. This will allow business owners to gain insight into their businesses.
Related: Use Big Data To Ferret Out Magical Insights To Lure The Customers
#5. Tata Consultancy Services
TCS is India's most renowned IT company and one of the largest IT service brands in the world. It offers mobile apps, blockchain, cloud solutions, automation, AI, enterprise apps, and other IT services. It was founded in 1968 and is currently active in 149 countries.
This Fortune Global 500 company offers services such as App development, Cloud and Oracle, Salesforce, SAP Software Engineering, Software Engineering, Blockchain, Supply Chain & Operations, and more. Over 492K people work for the company in 200 cities across 120 countries.
Tech Mahindra, a Mahindra Group subsidiary, offers IT services in almost all industries. The company employs 125K people in 90 countries and has over 900 clients worldwide. It offers web and app development, enterprise business solutions, cloud solutions, digital supply chain, data science, and many others.
Capgemini is a top MNC that provides consulting, technology, and outsourcing services. Capgemini employs over 270K people in more than 50 countries. They are experts in AI Solutions, Blockchain solutions and Cloud Services, SAP Solutions, App development services, and nearly all industries.
Tiger Analytics is a pioneer in AI and analytics to address some of the most difficult global problems that organizations face. Several Fortune 500 companies develop custom solutions that use data and technology. They have offices in the several US, UK, India, Singapore, and other cities, as well as a large remote workforce.
Genpact is a global business services company that helps businesses transform. Genpact is a global professional services firm that drives digital-enabled innovation and intelligent operations for clients. This is based on their extensive experience managing thousands of processes, mainly for Global Fortune 500 companies. They can think with design and dream in digital.
LatentView Analytics is a leader in data and analytics and a trusted partner for Fortune 500 companies. They help organizations serve customers better by helping them move up the analytics maturity curve with actionable insights that allow for data-driven decisions.
Curious data scientists drive them. DataFactz is a unique combination of several Data Science techniques, including machine learning, deep learning, and decision science.