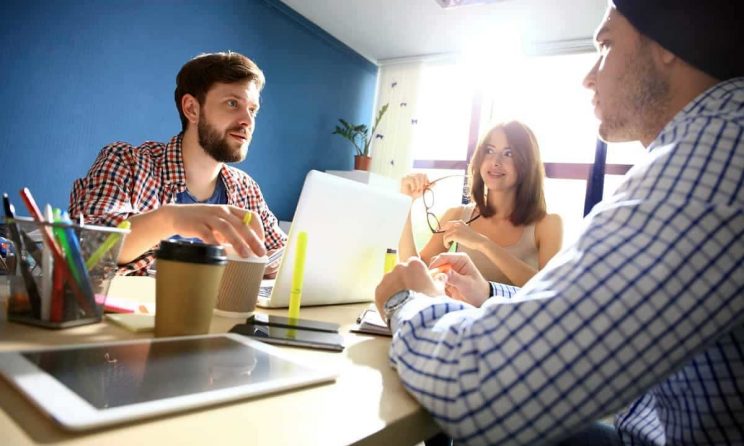 iPhone app development is all about finding the best iPhone app developers. These are difficult choices to make and it can be tough to find the best and brightest. That is why it is important for those who work in iPhone app development to make the right decisions and they should always be providing themselves with the proper blueprint for those choices.
That is why we are here to offer further insight into the selection process. iPhone app development companies that wish to separate the contenders from the pretenders should always be ready to ask certain question. Let's take a closer look at the questions that need to be asked of any potential candidate for an iPhone app development position.
#1. What Can You Tell Us About On-boarding?
When an app is launched, the process of on-boarding refers to the attraction of new users. The initial wave of users who utilize the app may not stick around and the iPhone app development professional who is responsible for making them stay must explain their process. How is the user going to be shown how to interact with the app? Will tool tips be offered so that the users' confusion is diminished? These are questions that need answers before an iPhone app development firm can proceed.
#2. Will Tabs Be Used?
Tabs should always be utilized during any mobile app development process and iPhone apps are certainly no different. If users cannot move between panes with relative ease, this will affect their level of enjoyment. Apps should always be designed with functionality in mind. If the prospective developer is not going to use tabs, this will diminish their app's level of effectiveness when it comes to drawing users.
#3. What About Virtual Reality?
Once Pokemon Go started to grow in popularity, this was a clear sign that the iPhone app development game had changed forever. Mobile gaming is the way of the world and more and more users expect to be able to game on the go. Gone are the days when gaming fanatics hunkered down indoors over a traditional console all day. The current landscape allows for a far greater level of creativity to take place. A prospective developer who is not considering virtual reality should not be considered at all.
#4. How Will Push Notifications Work?
Push notifications are one of the most crucial aspects of any app development process. When it comes to the reasons that people tend to choose for uninstalling an app that they have already downloaded, they will often cite the annoyance of certain push notifications as one of their primary reasons. If push notifications are going to be a part of the equation (and they should be), they need to be clear, easy to read and unobtrusive to the user.
#5. Is Audio Going To Be Leveraged?
In order to create a truly responsive app, those who work in iPhone app development must be willing to consider the importance of audio. This is a key aspect of the user experience and those who are best able to leverage audio to their benefit will stand apart from the crowd. Certain apps may also rely on voice commands and a potential developer will need to be able to display the correct level of understand as far as responsiveness is concerned. Otherwise, the user could be placed at risk.
#6. Will All Important Information Be Displayed?
There is often a temptation to squeeze out certain pieces of information in hopes of providing users with the visual experience that they deserve. It is important for a prospective iPhone app development professional to display their level of knowledge in this regard. Do they understand the importance of displaying all pertinent information? Will the right typography be used? Be sure to receive answers to these queries.
#7. Can You Walk Us Through Your Icon Design Process?
The iconography of an app is more pivotal than many developers realize. That is why app development firms must be willing to take a closer look at the icon design process that a potential developer will be using. Are these visual elements going to be simplified enough for the users to enjoy? The whole set of icons also needs to maintain a certain level of cohesiveness. Visual elements must be simple and easy to recognize.
#8. What About Input Fields?
This is an aspect of any mobile design task that needs to be considered thoroughly. There are far too many developers who take this step for granted and a firm must be sure to hire a developer who has a strong grasp of this design principle. Mobile apps require the proper input fields if they are going to function in the correct manner. The labels that are used for each field of input need to be clearly visible to the user. If they are not? This will cause the user to delete the app before they have even had a chance to learn more.
#9. How Can The User Experience Be Improved Without Altering The Interface?
When an app is looking to make sure that they are differentiating themselves, they will often resort to certain tactics to make sure they stand out. Now that app developers are becoming more cognizant of the experience that is being created for their users, they are looking to make life easier. Animated graphics are being used and the best developers are able to incorporate this technology without significantly altering the interface. Make sure to ask the prospective developer about their ability to do just that.
#10. Do You Understand The Necessity of Responsive Design?
In other words, Does the developer understand the importance of catering to the modern browser? Do they know how difficult it is to regain a user's trust after they have been dissuaded from using an app by their friends and loved ones? Word of mouth goes a long way and without the right responsiveness, the design of the app becomes unappealing. The most mobile friendly apps tend to always be described as being responsive by the users who give them positive reviews at the Apple app store.
Kenneth Evans is a Content Marketing Strategist for Top App Development Companies, a research platform for app development companies in USA, UK, India, UAE, Australia and around the world. He has been contributing to various blogging platforms and Forums.