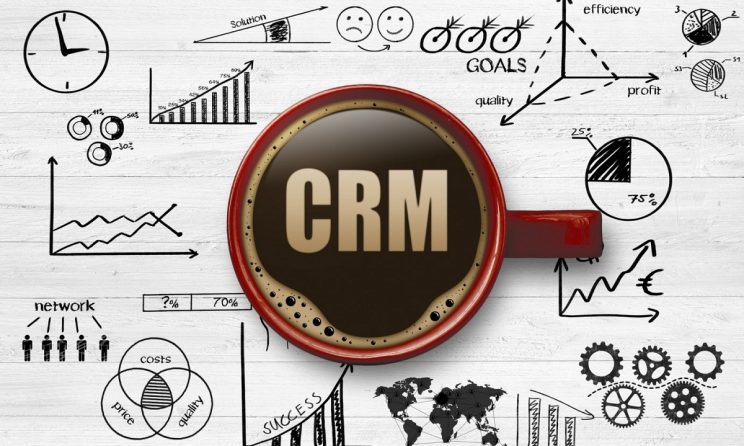 CRM software is something that can completely transform your entire business. It can help your business both build and maintain customer relationships with all customers for your business. While CRM software used to be solely for maintaining relationships, there is now software on the market that can do everything from help you follow up with the lead to building an entire sales funnel and fully interacting with your customers throughout the sales process.
You can even use CRM (learn more: CRMmatch.net) to effectively maintain customer retention by storing key customer information and data that allows you to better personalize the shopping and sales experience for prospective and current customers to provide better support. Below, we will be going over some of the key tips for picking out the best CRM for your business.
Choosing The Best CRM Software:
1. Size and Scope
One of the most important things that you should be looking at would be the total size and scope of your business and your needs. You want to not only look to see how many employees would need to access the system, but you also want to look at what kind of features you are going to require based on the size and requirements of your business.
2. Budget.
You also want to closely consider the budget that you have to work with when it comes to choosing the right software. You want to look closely at how much you are able and willing to pay for the software to integrate into your business because it can make a big difference in determining the return on investment you are able to make with it. In general, the more users you require, the more you can expect to pay. However, some vendors may charge a flat rate for a set number of users. A lot will depend on the features and the level of integration that it offers your business. Some smaller businesses might only require a few users and basic level CRM systems. Whereas, much more advanced and larger organizations might require a lot more streamlined features.
3. Features.
You will want to be sure to find the CRM system that is going to offer you the best value for your money. However, you also want to find a system that is going to offer you features that you will actually use. There are various features that should be considered more important than others depending on your specific business and its requirements. Some of the more important features that you want to look for are marketing tools, lead management and sales tools, e-commerce functionality, and advanced reports. By getting a CRM software that includes all of the above, you should be able to tightly integrate it into your entire sales process which can boost not only your conversions but your retention efforts as well.
A lot of the CRM systems available have built-in marketing tools that include a variety of things that can help to streamline marketing in your business including email templates, text messaging services, and even project management features. Another crucial feature as indicated above would be lead management and sales tools which can help you follow up with leads automatically based on specific customer information. By figuring out where leads came from, what they are interested in, and what questions they might have, your sales professionals will be better suited to provide them a tailored sales pitch or information that can boost conversion rates by a large margin.
4. User Interface.
This is a very important thing that you should be considering when you are looking to pick out the best CRM to choose for your business. After all, you don't want to have to spend too much time dedicated to employee training. A CRM system should be easy to integrate into your business without much training. Otherwise, it is going to clog up your business and reduce efficiency throughout. Instead, it should be there to streamline your customer management solutions and to help your business achieve optimal efficiency. Thus, you want to value an organized and easy to navigate user interface above all else. That way, you can really get the most efficiency from integrating the system into your business.
5. Compatibility.
If you are already using other software solutions for various aspects of your business, you want to be sure that the CRM software you end up choosing is going to be fully compatible with your other solutions. Finding something that can tightly integrate with your other systems and softwares in place can help you get the most out of them in your business.
Overall, there is plenty that you are going to want to look at when you are in the process of identifying and choosing the right Microsoft Dynamics CRM Developers for your business. By following a lot of the tips discussed above, you should be in a very good position to make an educated decision for your business.
Related Post – Use Dynamics CRM to Add More Flavors to Your Communications!