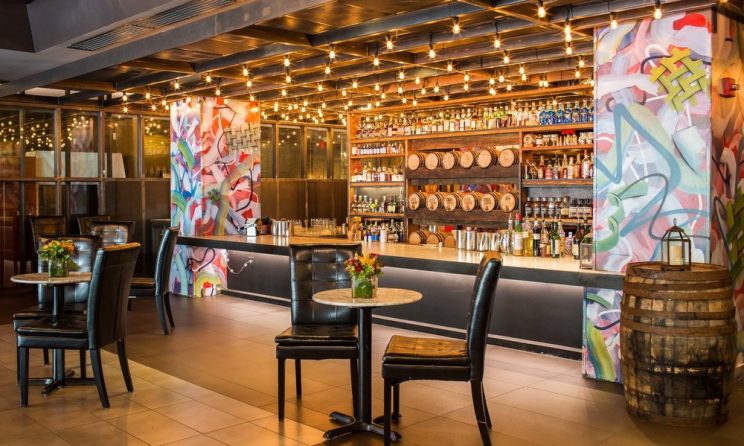 People choose their preferred bars based on a couple of factors, like the drinks selection and the sociability of the bartenders. One of the most essential aspects however, is the general ambience and energy that the space exudes. With the right vibe, customers may choose to stay behind with their stout beers and martinis for a couple of hours more!
So, here we share with you the recipe to design the perfect commercial bar and attract the clientele with magnetic force!
Take your client base into consideration
Determine who frequents your bar the most. Are these people business professionals on the go or maybe fathers who are on vacation with family members or maybe just a group of friends who like to hang out together? When you take your clientele into consideration, it becomes easier for you to understand who these people are and what are their specific needs. Once you do that, you'll be able to cater to them better as a bar's success wholly depends on its ability to serve to their client's needs.
Have a 'stand out' factor
Yes, that's right! Instead of trying to portray yourself as "the best" for any aspect, make it a point to go for "the only" for some feature that you have. This strategy will help hook local clients on top of the guests that you have. For instance, instead of being the only bar in town with a snooker table, be the only bar in the city with foosball! Being and exception and having a touch of exclusivity will let you create a bigger impact in the market which will bring in more opportunities for you to grow.
Pick the style of the bar
Pick the style that is based on your desired clientele, something that they will identify with. For instance, a bar situated next to a steel mill should have a gritty interior minus the frills. On the other hand, a bar that is located in a posh financial district should be designed with a sleek, modern look.
Carry out a survey
Conduct a survey of your neighbourhood and the surrounding restaurants to get an idea of your future customer base. Experts in managing and restaurants suggest using the theme of your bar as a way of establishing the kind of beverages to serve. For instance, an upscale establishment may demand the storing of speciality items like pomegranate juice and orange zests.
Choose an appropriate layout
It is really important to choose a design layout that accommodates the space constraints. Take into consideration the measurements of the bar and draft an outline. Review bar furniture catalogues and determine the average size of the bar stools, cabinets and other equipments. Put this information to use while plotting the expected layout of the bar. Allot roughly 3 feet in width from the space where bottles are displayed where the guests are served; this gives the bartender enough space to retrieve bottles and make beverages.
Install fixtures matching the theme
The most featured characteristic of a bar's design are the bottles on display. Therefore, consider fixing components such as coloured backlight and ornate cabinetry. Experts advise allotting 24 to 30 inches for the depth of the display case – more if the customers are seated around an island-shaped bar. Incorporate elements with aesthetic appeal within the blueprint design such as water walls, fish tanks and table dividers.
You can even alternate between the design elements that you have installed in the bar. But ensure that you store these in secure boxes so as to maintain these and tip top condition. Wondering where you'll find appropriate storage boxes that will serve the purpose? Click here and find out more about plastic box warehouse!
Select tasteful lighting, artwork and music
Go for a classic rock for a bar with relaxing neighbourhood design, or chill hip-hop music for an upscale establishment. Experiment with different styles of lighting. You will be surprised with the overall effect these will have on the ambience of a bar. You can try placing lights on are above the tables. Be sure to install dimmers on each of the fixtures as a way of controlling the intimacy and ambience of the space.
Tip: Select glassware that goes well with the bar's theme as well. Get tinted glasses, curvaceous stems and mugs bearing logo of your bar.
Make your bar as tasteful as possible so that it keeps the customers flowing in!