Mobile app development is one of the most promising careers in the world at present. It is because mobility is high. It is a smartphone adoption rate or the number of apps, is constantly developing and demanding. Mobile technology is blooming, and the future seems to be pretty bright. Now, when it comes to iOS apps, it is believed that until this time, iOS app developers have successfully earned around $86 billion. This stat is enough to depict the exciting past, present, and future of iOS app development. Thus, if you want to be an iOS app developer, then you are definitely on the right track. All you need to do is, learn the basics, master the skills and stay abreast with the latest trends to make a mark in the iOS app development industry. In this article, we will talk about a few secrets to become a topnotch iOS developer in 2019.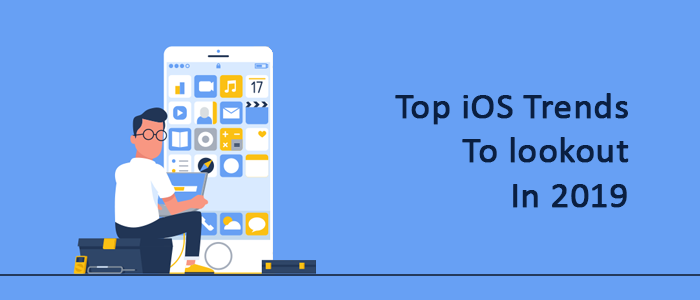 Want to become a topnotch iOS developer?
On an almost consistent basis, the App Store includes the latest mobile applications. As more and more companies are now interested in making mobile apps for their business. However, most of the companies want to develop apps a lot faster and also by spending less amount of money. Therefore, every developer has to make sure that they have upgraded their skills, and they know the knack of developing high-end apps in less time.
Listed below are a few top trends to be followed by every iOS developer in 2019:
Security is priority
Though iOS regard as one of the safest platforms, with increasing threats, every developer needs to make the security of the app first preference. However, Apple does try its best to make sure that all of its apps and devices are highly secure. They constantly release new updates to make solutions safer, and the users have to download the updates to boost security. Also, signifies that Apple keeps a close eye on the security of its apps. Thus, when developing the app, you have to make sure that you follow all the necessary security measures. App Transport Security has made a mandate for every newly published iOS app. There is plenty of build in mobile app security features. And, developers have to stay updated with the latest security patches to make sure that their apps are highly secure.
ALSO READ: The Ultimate Guide to Becoming an All-Round Mobility Solution Provider
Augmented Reality and Virtual Reality will be mainstream
A virtual world of wonders is created using AR and VR features. AR/VR has become very popular as sci-fi dreams were always a favorite. Therefore, iOS developers will have to master the art of using AR/VR in the best way possible as it is going to be high in demand. Apple has already done a great job by making a topnotch framework graphic design solutions for application development. ARKit 2 is the latest tool which uses for adding AR and VR in apps. Also, SceneKit is quite popular as it does for 3D graphic designing. Both of these offerings have made it a cakewalk for the app developers to make the new apps a lot more intuitive. Therefore, if you wish to develop interesting mobile applications then, you should focus on learning to use these two tools.
Increased use of more cross-app development platforms
Mobile app development as a whole is an extremely promising playground for engineers. Both Android and iOS app developers are high in demand. But, if iOS app developers use some of the latest cross-app development platforms like Flutter, then their career prospects become all the more bright. Being a multi-platform, mobile SDK Flutter seems to a perfect choice for the developers who wish to make both iOS and Android mobile applications using the identical source code. Many companies including Alibaba, have started using flutter and are adopted in the future. Thus, if you want to become a world-class app developer in 2019, then you should gather more knowledge about the cross-platform app development solutions, as they will be more in demand.
Excited to learn the skills of iOS app development?
If you are planning to start afresh then, it is always advisable to opt for a trustworthy course. However, it's always recommended to stay on top of your game with the latest in the iOS developer world!