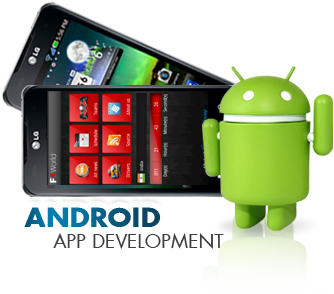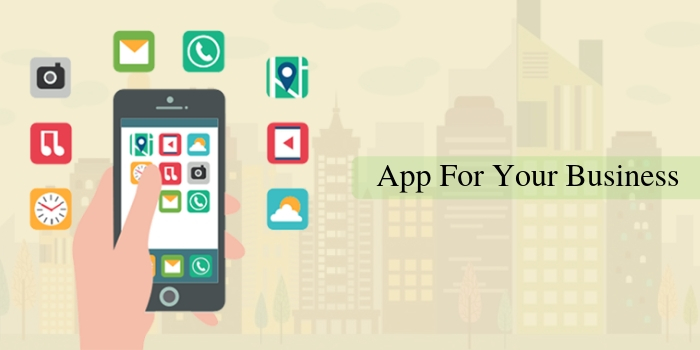 Many more mid-size and small businesses are getting into the trend and are getting an app for themselves. An effective marketing strategy should involve the digital marketing through app and should not just be limited to a website. They stay ahead in the race when it is about marketing their services or products in the next level.
User acquisition is very important these days and only a mobile friendly website cannot serve the purpose. Even the apps statistics show that there are more conversions due to apps than the websites. If you aren't sure what is the difference between having an app and not having an app, we will tell you. Before you have an app, you will be missing out on a lot of benefits. After you have an app, you will reap all those benefits. You aren't aware of it? Then read on to know why you should have an app!
1) You get better exposure throughout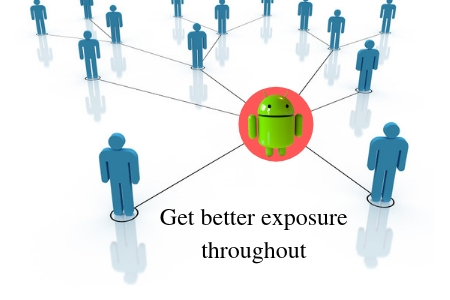 App statistics say that an average person spends more than about 2 hours a day on his/her smartphone. Though the fact remains that only some apps make it to this total bulk usage, it is also true that the mobile phone user must unlock the device, scroll and scan for apps which they want to use. This could be a benefit to your business since the human mind inadvertently records each image and text, or even better a well-designed icon of the app whenever it comes across it.
Though this happens at a subconscious level, your app will definitely get more exposure which only means more exposure for your business. A website means that a user must look for it but an app can just cross their path on the app store just like that!
2) An app makes way for a direct marketing track
App can serve several purposes. They can offer general information, prices of the products or services, booking protocols, user accounts, search features, news feeds, messengers and what not! One huge benefit of the mobile app is that information you want to offer your potential customers, including promotions and special sales, can be found right at their phone taps.
Through push messages and notifications, your business gets a track to get close to the customers and have a direct interaction. Besides, you can seamlessly remind your customers about the services or the products you offer. Without an app, you lose out on all these advantages.
3) An app gives value to the potential customers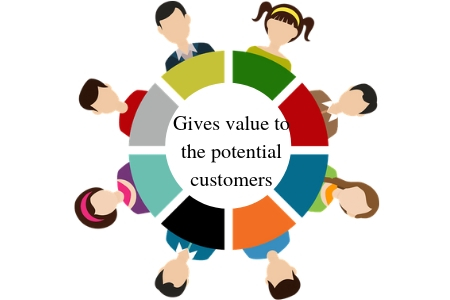 Speaking of the on-hand info, how would it be if you digitized that loyalty program which you have? Rather than relying on the old point collection card, you could make your users avail their regards through the mobile app you have. This will make the customer feel valued and important. This would in turn result in more and more downloads of the app and more conversions. Without an app, you could never make this happen!
4) An app builds your brand recognition
An android app development for business could be really helpful in contributing to the awareness of your brand. There are two aspects in this.
A mobile app can be compared to a billboard sign that is blank. You are allowed to do anything you want on it. You could turn it stylish, shocking, functional and informative. Basically, what you need to do is make an app which has got features that the users love, simultaneously being a well branded and an amazingly designed app.
The more you get the users involved with your mobile app, the faster they would be inclined on buying your product or service. What you are getting is recognition for your business that goes out on a large scale.
5) An app enhances customer engagement
Regardless of what you are selling, your potential customers must have a path for them to reach you. With the feature of having direct contact option in your mobile app could make a great difference in how you interact with customers. For instance, instead of making a call to book a table in a restaurant, your customer can just make few taps on the app for the same. Customers prefer texting than making a call and that could be a great benefit as they will be engaged with your app.
If you are focused on providing good customer services and have got a target market, it is always better to have an app than run a business without it. You just have to start by hiring an app developer and everything will be set!
The author has been associated with CodeBrew Labs, a leading Android and iOS development company. The company has been developing apps for its clients from the last 4 years with the aim of providing quality products which can help their business grow.