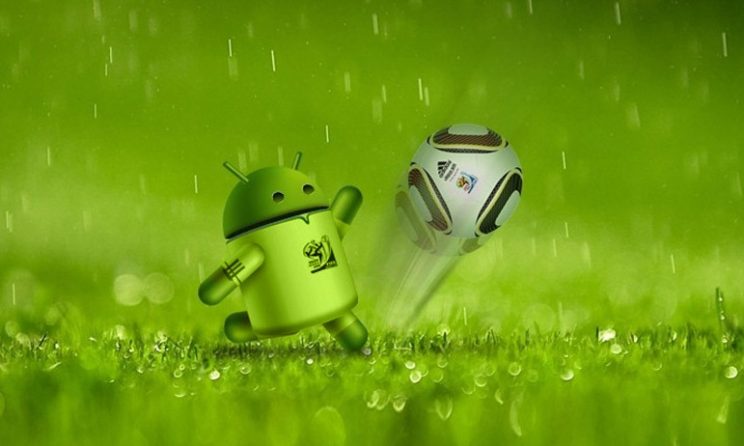 Android gets more users than iOS due to is incredible range of applications. With a hike in app installs from Google Play and third party app stores, android development India experts are making themselves prepare to surpass iOS in 2017. In the recent report made by professionals, it is calculated that android developers will gain more opportunities this year.
Even if the android consuming the larger share of overall app revenue through third party app stores and Google Play, the Apple store will continue to have the unique lucrative app store.
Smartphones are covering the whole world. People are performing their regular tasks on their phones ranging rom banking, payment, shopping, and entertainment to advertisement. With more than 8 million apps on the iTunes and more than 8 million 50 thousands apps in Android store, people do wonder if any profits can be made in such close competition. While many of us still think about the profit earning of the android developers, we should not forget about enterprises and businesses that are getting great ROI in android apps.
Both of these questions are significant to independent developers, giant companies and entrepreneurs planning to explore android app development field.
But where is the money? How they earn?
There are several ways in which developers and development companies make money from applications. We are presenting top three ways in this post-
App sales

– This is a common one. You develop an app and sell it on Google play. People purchase the app, Google takes a small share from the sale and you get the rest money.

Advertisements

– Developers create a free app that is either useful or entertaining. Most of the apps are gaming apps. People download the game app because it is interesting and available for free. Developers put advertisement in the app and earn money from the ad impressions. This method is fruitful in terms of earning money from an app.

In app purchases

– This is something that developers do differently. They sell real or digital products via app. It could be a game in which you have to pay real money for any purchase.
Are these methods bringing similar results for small, independent developers?
For independent developers or freelancers, it is not easy to calculate their actual earning for every hour they put in app development. Since there are thousands of free games available in Google play, an independent developer doesn't have great chance to make good money here.
And those who are earning from their designed apps, it is questionable whether they are earning enough for their efforts. Most freelancers see it as a bit of extra income and not a windfall. The fact is that developing only for android platform cannot yield good profits to Indian developers.
Are companies taking Android as first and foremost option for app development?
No one can earn money from any type of mobile app development unless the idea is truly fascinating. If the concept of the app development sounds good, entrepreneurs who develop an app offers a service that is not offered by any other app available in the market, they can easily make money with app sales or advertisements.
Companies and entrepreneurs can invest in an app, without any intention of making money from app sales or advertisements. They can use it for selling and promoting their products using the in-app types of model. By doing this, companies may earn more and android app development becomes profitable for them.
Strategically, economically, and tactically, iOS remains the better option for the developers. And especially when they want to make their first app. Android offers more benefits, but for most profitable app development, latest versions of android development must be provided. Android development India companies also require robust SDK and a vigorous framework for app development or iOS retain its upper hand in the development market.