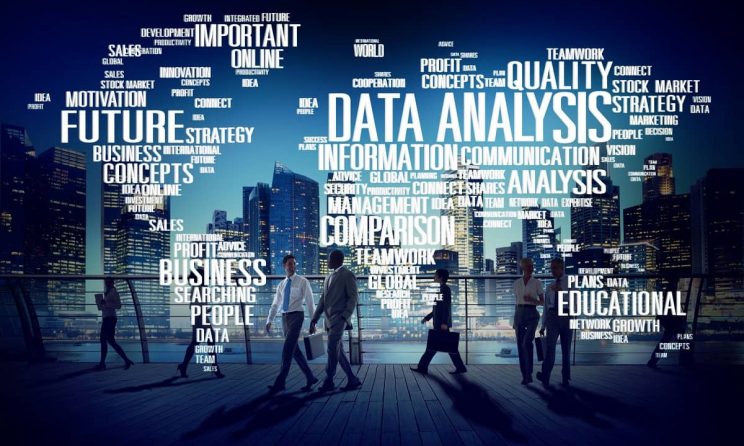 Nowadays, data is everywhere and everything that we do generate new data. Every business today gathers data on its customers, user experience, web traffic and much more through its website, social media, credit or loyalty cards.
It means, these businesses must require a powerful strategy to collect, utilize, and protect this enormous data, and this context the terms such as Data Analytics and Data Warehousing raised to the surface.
Data Analytics and Data Warehousing: Meaning and Significance
These are the hottest topics in the corporate world and become the lifeblood of the IT sector.  In Data Analytics, data are extracted, acknowledged and systematically bifurcated to identify and analyze the dynamic behavioral patterns, whereas, in Data Warehousing, data is collected from various sources, stored securely, and utilized by different departments of an organization.
Both are the perfect blend of qualitative and quantitative technologies as well as processes, transform a large amount of data into constructive information that can be utilized to boost productivity and business efficiency.
Recently, Dresner Advisory Services has been conducted brand-new research to identify and comprehend the latest trends around Data Analytics and Data warehousing solutions India. The study included the responses of 750 people associated with the field of data and analytics and mainly focused on the key aspects such as modernized analytics architectures and technologies, self-service analytics and best available tools, and cloud computing models.
Where are the organizations heading?
The significant outcomes of this research revealed 3 major trends which will shape the industry of Data Analytics and Data Warehousing in the nearest future.
Big data architectures and technologies are now available in the market for all small as well as large businesses to handle ever-increasing data volumes.
Natural Language Analytics and Streaming Analytics are emerging technologies which assist to visually analyze the data in motion like never before.
Most of the organizations are readily adopting the cloud-based services and moving critical business information and applications to the public domain.
Big Data Architectures and Technologies
Today, the primary concern of businesses is the validity and reliability of data. Several businesses are still uncertain regarding the ultimate value of advanced analytics, which might change over the course of time with the delivery of substantial benefits.
However, the businesses can successfully overcome this challenge by embracing Big Data Services USA, Big Data Architectures and Technologies – well-designed models comprising of a precise data collection, access controls, governance mechanisms, security loops, and management policies.
These models enable the management to access high-quality data at their fingertips and simplify the decision-making process. The research shows that the Big Data Architectures and Technologies use cases have seen a spectacular rise in adoption, from 17% in 2015 to 59% in 2018.
Data warehouse optimization, customer analysis, social analysis, clickstream analytics, predictive maintenance, fraud detection, and the Internet of Things (IoT) are some of the common use cases as indicated by the research.
Among these, Data Warehouse Optimization is most important which assists in the operational cost reduction, performance enhancement, improvement of quality, minimization of anomalies, and elimination of depreciating overheads.
However, embracing these Architectures and Technologies may become extremely difficult with rigid specifications associated with technologies and hardware.
As per the study, most of the organizations started to adopt Big Data use cases to leverage maximum benefits. Even though data available within the ecosystem remarkably varies with respect to data types and data sources, however, enormous volumes of data make it highly appropriate for the adoption of Big Data Architectures and Technologies.
Natural Language Analysis and Streaming Analytics
The Natural Language Analysis assists the systems to communicate with humans in their respective languages as well as efficiently perform other language-oriented tasks. With the help of NLP, the systems are empowered to read and/or hear any kind of text and speech, translate it into targeted language, make sentimental analysis, and determine which parts of text/speech are more important.
According to the research, Natural Language Analysis has increased its priority by approx. 23% in 2018 in comparison to 2017. Moreover, with the rise of voice searches (Google Voice Search), smart speakers (Google Home), and virtual assistants (Alexa), the Natural Language Processors, Searched-based Analytics, and Business Intelligence acquired prominent positions in the organizations over the past few years.
Furthermore, around 75% of the respondents signified the importance of Streaming Analytics in business, as it analyses and performs actions on live streaming data which accelerates decision-making. If you are able to recognize the key areas for which these applications are most suitable, then you can achieve the first-mover advantage in the market for a long period of time.
Cloud-based Services
In these days, Cloud Computing is regarded as one of the biggest flamboyant evolutions in technological field as it witnessed the quickest adoption as compared to other technologies in that particular domain.
Today, selling of Cloud-based solutions became a well-established market as several businesses offer various services related to storage, machine learning, networking, security, Big Data as well as the Internet of Things. These services provide some of the significant advantages for Business Intelligence users such as simple installation and operating processes, considerable reduction in costs, enhanced deployment speed, easy accessibility, and rapid scalability.
Earlier, a remarkably large portion of businesses showed much reluctance to embrace Cloud-based services due to security concerns revolving around crucial business information. However, as reported by the research, currently over 50% of respondents either already adopted the Public Cloud or planning to utilize in the near future for Business Intelligence as it is an appealing solution with respect to cost-effectiveness and data safety.
Modernization of Analytics and Data Warehousing
When there is too much data in hand to manage and analyze, then you must capitalize on the latest applications and technologies to ensure better performances and higher productivity. From predictive maintenance to network optimization, the adoption of modernized analytics and warehousing technologies certainly transformed the dynamics of business models. And, of course, next-Gen of Data Analytics and Warehousing definitely add more value to any business!!!
About Author: Sandeep is working at Aegis Infoways, Leading ETL Data warehousing Services Provider.