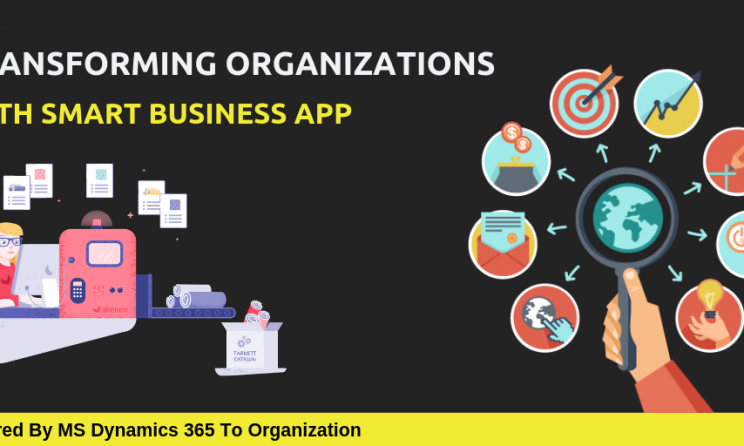 Digital technologies bring most benefits to the business organizations. Components of digital transformation, i.e. digitization, digitalization, and intelligence; evolve business processes by converting analog business data into digital format, technologically-induced business change, and driving actionable insight for business respectively. By leveraging Microsoft Dynamics 365 services, organizations are empowered with a single common platform and flexible processes that optimize business operations and make digital transformation to them.
When most companies failed to implement and execute their IT strategy in 2018, they suffered from huge losses, poor marketing and operations and other challenges related to finances. Some common challenges were-
Inability of understanding sales and service by traditional CRMs
Limited access to single source of truth
Poor service and sales experience
Irrelevant data insights
Lack of operations standardized
What happen when new Microsoft Dynamics 365 came?
Microsoft dynamics has deeply rooted to understand the reasons of failure in businesses and meet the unique business demands using its strategies and intelligence. If your organization is dealing with complexity, dynamics 365 can help you with that.
With the introduction of Microsoft dynamics 365 in a business, there are more possibilities and opportunities made available for organization-
Customer engagement
Employees empowerment
Operation optimization
Product transformation
MS dynamics 365 build customized experience throughout the customer touchpoints. Employees get familiar tools and actionable insights to use in their tasks. With MS dynamics 365 help, employees are able to anticipate and manage business needs by relying on more intelligent processes. The system software helps innovate new models for business and accordingly automate processes.
MS dynamics 365 – when collaborate with any business, makes it smarter and operative
Dynamics 365 services is designed as cloud-based CRM and ERP business software that smartly integrates CRM, ERP, and Office 365 capabilities together. It includes several business aspects, such as sales, customer service, field service, etc.
You can start with the thing you required to run your enterprise with the help of dynamics 365 and engage your customers with personalized insight, empower employees and bring innovation, optimize operations and achieve all targets with the intelligence of business apps in the system software.
Features MS Dynamics Offering to Enterprises
Business intelligence
MS dynamics 365 services is a system-software having robust applications and tools to transform any business. These applications are Cortana, PowerBI, and Azure Machine learning. All these software apps are designed to enhance business processes, develop targeted strategies and make engaging offers for clients.
Flexibility
When we say flexibility, we imagine ourselves doing modifications in business software to meet our unique requirements. In reality, initiating these modifications can be a costly affair and you may need to hire proficient programmers to achieve the results.
There are tools offered by MS dynamics 365 services that allow you customize business software as per the requirement without any need of hiring programming team and without affecting the upgrade.
Growth
Officials have designed MS dynamics 365 in a way that it initiates growth of organization. There are multiple business apps available for use and you can make choices as per your need. Apps are built and available to add features and new capabilities for sales, field services, marketing, financials, etc. and for certain industries like manufacturing, retail, etc.
Digital Transformation
If you want your organization growth, you need to be more competitive, more efficient, and more complex. For this, you require MS dynamics 365 and get benefits of digital transformation.
Successful digital transformation possibilities work on one or all of the following –
Business process
Customer engagement and experience
Productivity
Product and service refinement
Microsoft dynamics 365 services is helping organizations to get fit in the digital world using digital transformation thing. Its digitally smart business apps are used for streamlining the workflow and engaging business customers to bring more sales and company profits.
Read More Related This :
Implementing any small or large software system is a critical responsibility for every enterprise and majority of them fail to accomplish it. This happens due to the negligence of certain important things and that includes the right team as well.