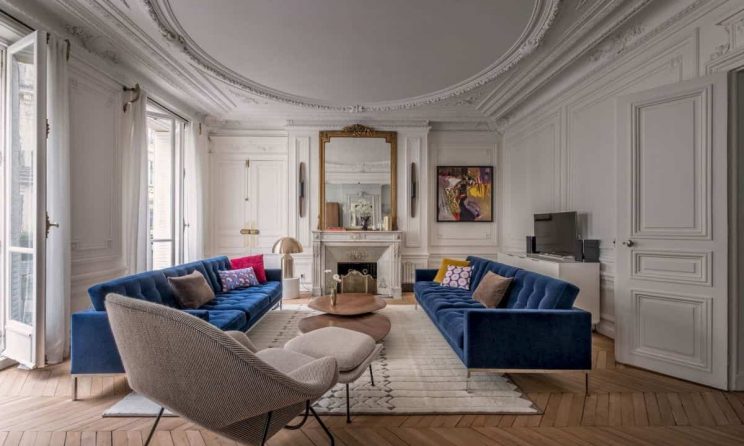 Gazing at the patio and wishing to spruce up the gateway to heaven is something that is done by everyone. Many people believe that they need to change their entire decor while renovating their house. However, it is not true; a few changes here and there can make a big difference in your outdoor room.
Here, we have whipped up some patio designs that you could use irrespective of its size. From outdoor furnishing to vintage bargains, we have got it all covered. So, switch to your decoration mode and consider these points while decking up your patio.
Bold Colours
The best way to convert your patio's setting is through colours. They have a very strong power and can change your mood instantly. Colours also speak a lot about human nature. In simpler words, if your patio is your outdoor sanctuary, then why not let it describe the type of person you are?
The best way to vamp up your patio and make it look vibrant all year along is to add a bold splash of colour. Simply pick up a cafe-inspired colour along with bistro furniture setting to intensify its effects. If you have a window facing patio, then add shutters to it. If the shutter is not something you want, then you can even add a decorative fence or wall. But make sure you choose your favourite shade and combination. After all, it is your personal space!
Hammock
At times, because of the space of your patio, it becomes a bit difficult to add furniture. Also when your patio is tight on space, adding anything would simply clutter up the area. Not to mention in situations like these, no amount of cleaning can help, as your patio lacks the required breathing space.
However, you can try incorporating hammock instead of furniture to avoid unnecessary mess. They are easy to fit in any space making it look clean and modern. If you have trees beside your patio then simply tie it up with it. If not, then you can attach it to a well-built wall by using a hook. Pile it high with cushions to make it your relaxing spot. You can even check which spot in your garden gets most of the sunlight and accordingly set your hammock.
Boho Style
A boho style goes amazingly well with a patio. If you admire the relaxing boho style, then you can consider adding it to your place. A Moroccan-inspired transformation incorporated with bright jewels of different shades, scattered embroidered cushions and an outdoor rug can bring out the beauty of your patio in an incredible way.
Glass tea light holders of various colours and punched metal lanterns used to hold candles during sunset can be a striking addition to such settings.
Pond
If your idea of relaxing is spending time in your garden reading a book or just taking a small nap in your hammock, then you can consider adding a pond to it. This new feature can be the focal point of your patio.
A pond will increase the chances of wildlife in your garden, such as dragonflies and frogs. Also, it will help with the growth of the flowers and plants placed in your patio. Just dedicate a small part of your garden to the pond in order to get a therapeutic ambience. It will be surprising to know how a small addition can actually bring calmness in your life.
Outdoor Fireplace
If you wish to use your patio during the night, especially when it's quite chilly, incorporate something like a fireplace to keep you warm.
Nonetheless, if there is not much space to dig up a fireplace, then you can make use of modern techniques like fire bowls and radiators. They are the most helpful and efficient heating systems which are widely used in this modern era.
As you can see, it doesn't require much to go from drab to fab. Just few tweaks, smart indulgence of furniture and stylishly arranged components can make your patio, your personal heaven. So go on and get ready to change the look of your patio!