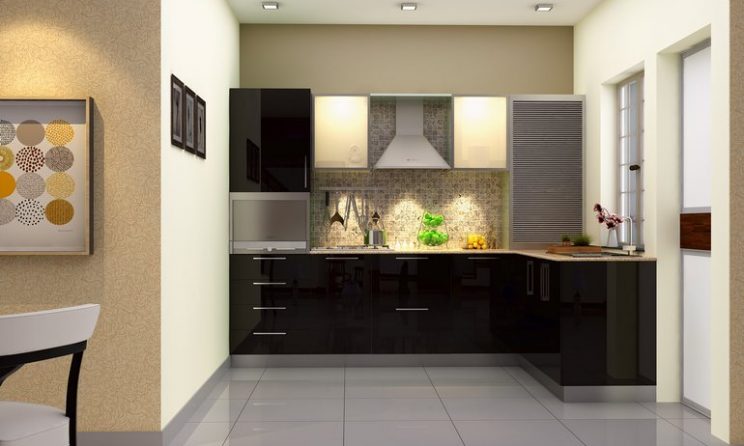 Modular kitchen is for smart people who are interested in more storage capacity and efficiency. Modular kitchen manufacturers bring the best kitchen accessories that will surely increase your storage capacity and efficiency. These accessories can be customised to meet your distinct cooking styles. You can have smart storage with these accessories. Moreover, these accessories will fix that uncluttered look and bring you the best well-organized and convenience. This is how a modular kitchen make your routine cooking experience a delightful one.
You can select the accessories prior starting the renovation work in order to get a seamless modular kitchen design. Here are top kitchen accessories provided by India's leading modular kitchen manufacturers to optimise your kitchen space and ensure maximum efficiency.
Cutlery organiser
Kitchen accessories manufacturers provide cutlery organiser trays that you can place in kitchen drawers to avoid clutter and chaos. By using these organisers, you can easily find the things you need in seconds. This kitchen accessory has various compartments of different sizes. You can store your spoons, knives, forks, tongs, and other things in organised way.
Be Careful – Try not to place your cutlery drawer directly below the cooking hob as the often opening and closing of the drawer for utility things will hinder your cooking.
Pull-out Baskets
Bring variety of drawers having different sizes to accommodate pull-out baskets for core and shallow storage. You should know that there are some pull-out baskets designed with plate and cutlery organisers. Such kind of pull-out baskets open to their full length, so entire items that are kept inside can be seen easily when you open them. Remember that each basket pull-out is intended with certain loading capacity and you should not overload them. Overloading of pull-out baskets may damage the drawer's alignment and make them look sag over a period of time.
Be careful – The modular kitchen hardware and accessories are installed with telescopic channels, rollers, and hydraulic hinges. These products are not meant for rough use and if done, the hinges and channels get stressed and prevent the cabinets to function properly.
Bottle pull-outs
If you ask what is the smart modular kitchen accessory available in the market, most manufacturers will suggest bottle pull-outs. These items optimise narrow spaces of your kitchen area. Bottle pull-outs have narrow width and comprise two or three narrow, deep shelves that you can use to store your seasoning bottles, cooking oil, sugar syrup, sauces, etc.
These pull-outs usually placed near the cooktop so that you can easily access the ingredients while cooking.
Be careful – Bottle pull-outs hardware parts are made of stainless steel. You can clean them once a month with simple old toothbrush and soap mixture. These parts never rust and are resistant to corrosion.
Long Units
If you have enough space that you can put long unit inside your kitchen, then do it. This is among popular must-have kitchen accessories that can work as a pantry. You can store your regular food supplies at one space, such as flour, rice, oats, sauces, dals, and other dry grocery that don't perish easily.
You can take complete advantage of tall units and allow maximum storage. The units have storage on the doors as well and you can use them well to keep everything organised and convenient to reach.
Be careful – In case you don't have space for double-door tall unit, don't get dishearten. You can always buy single-panel tall unit. Maintenance of these units is as simple as for other kitchen cabinets.
Under sink accessories
Your under-sink area has limited space due to the sink depth and the presence of a plumbing pipe. Moreover, under-sink area is at risk of getting dirty and messy due to spills from the dustbin and water and even food spill during dishwashing. You can install a cabinet door under the sink area to close the view of under-sink area. Once you are done, you can use this area to store your cleaning supplies and kitchen towels by installing racks.
You can also install a dustbin holder inside the cabinet door to hold garbage bag. This idea will help you keep your under-sink floor area free, clean, and hygienic.
You can avail all of these accessories from modular kitchen manufacturers in your area. Just tell them your requirement and they will share whole catalogue of their products.